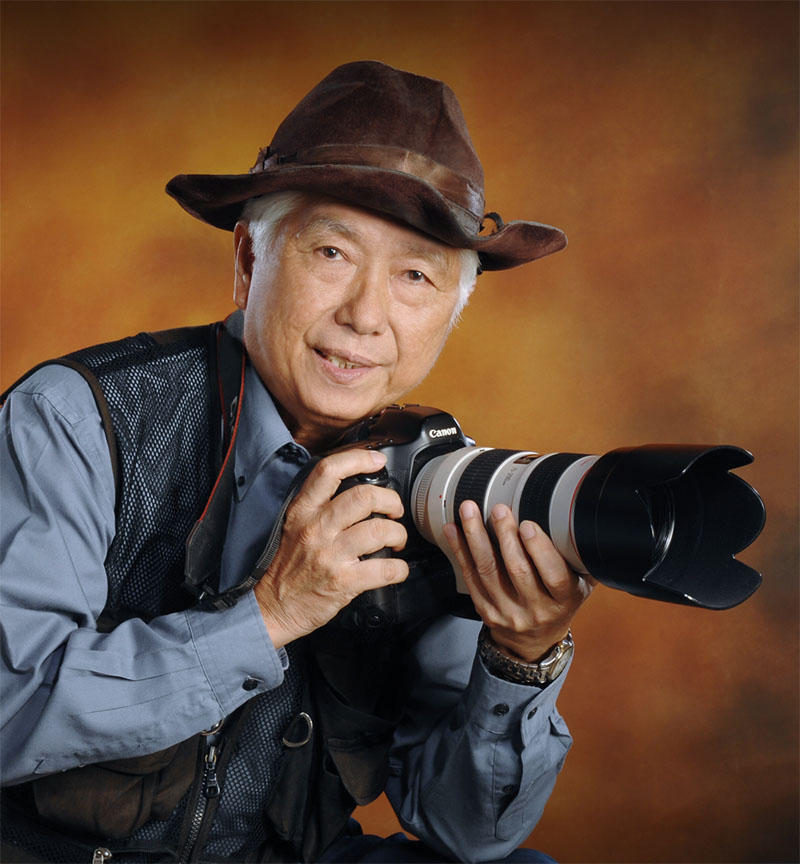 Foo Kok Kin and His Achievement In Photography
- The Difference Between Photography Now And Then
We are now living in advanced age of technology, almost anything is accessible, art schools and specialized academy is set up everywhere, catering for all levels of education, and photography classes are available in various categories. Unlike 50 years ago, photography was an expensive education and rare. Foo Kok Kin was born during this difficult era.
Local spectrum of photography is divided into two distinguished eras - 50s and 80s. Before the 80s, one learned photography at school. With the teacher's knowledge limited, compounding the situation was there were no photography clubs or associations for shutterbugs to share their interest and knowledge. The only way to learn professional photography was through apprenticeship in studios. However, these photographers were not keen to recruit trainees.
These photographers were not willing to pass on their skills, as they themselves had difficult masters and experienced numerous obstacles in acquiring the skills, where they learned them from scratch. It was difficult and tormenting experience, not unlike what was portrayed in martial arts movie, where an apprentice was often treated like a servant, tending to arduous task set by the master. Only when the master was pleased would he pass on his skills.
He taught by instructing one to carry out a task, with no questions ask and no theory explanation. Any mistakes made would end in beating and further tormenting. Therefore, an apprentice would have to be patient and be able to tolerate difficult tasks. In order to excel, he might had to seek more than one tutor as his original master was hesitant in teaching the novice everything, fearing he might one day pose a threat.
Moreover, during the 50s, information was rare. Therefore, every success story depended on chances and individual endeavour to seek out resources as well as the willingness to learn. Every lesson is learned through an experience in a real situation.
One success story then may take as long as ten years, which paled in comparison to the increasing rate of photography graduates today. This is the difference that makes learning photography nowadays a much more inviting and fruitful task than before.
Foo Kok Kin's Gallery
Charter President
Society Of Photographer Malaysia
HON.F.SPM, A.SPM, ARPS, CPP, FPSP, APSS, A.SEAPS, APSM, JPCP, BSC, HON.FPSS, HON.FPSP, HON.FKC, HON.FSCC, HON.FPSM, HON.FIYPC, HON.FFIP, HON.F.SAPS, HON.F.SINICA, HON.FTPS.
Honours:
1966 -
Elected Association Member of Royal Photographic Society of Great Britain [A.R.P.S]
1972 -
Sole Photo Exhibition by Foo, sponsored by Kheng Chew Hooi Kuan Youth Section, Pulau Pinang
1982 -
Champion of National Photography Photo Salon
1983 -
Champion of World Ballentine Photo Competition
1984 -
Champion of Asian Photographer Photo Competition
1991 -
Champion of Asian Muhibah Photography Contest
1991-2000
| | | |
| --- | --- | --- |
| [PPA, Certified] | - | Professional Photographers of America Certified |
| [HON.F.PSS] | - | Awarded Honorary Fellow of the Photography Society of Singapore |
| [HON.F.SCC] | - | Awarded Honorary Fellow of the Siam Color Slide Club |
| [HON.F.PSM] | - | Awarded Honorary Fellow of the Photographic Society of Malaysia |
| [HON.F.PSP] | - | Awarded Honorary Fellow of the Photographic Society of Penang |
| [HON.F.KCC] | - | Awarded Honorary Fellow of the Kedah Camera Club |
| [HON.F.FIP] | - | Awarded Honorary Fellow of the Foto Imej Perak |
| [HON.F.SPM] | - | Awarded Honorary Fellow of the Society of Photographer Malaysia |
| [HON.F.SINICA] | - | Awarded Honorary Fellow of the Han Xing Academy Professional Photography and Mass Communication |
| [HON.F.SAPS] | - | Awarded Honorary Fellow of Sabah Art & Photographic Society |
Previous service for:
Vice President of Malaysia Photographic Association
President of Perak Photographic Association
President of Asia Photographic Recretion Centre
Foo Say Boon
ASPM, ASCPS, APSP, APSM, AFIP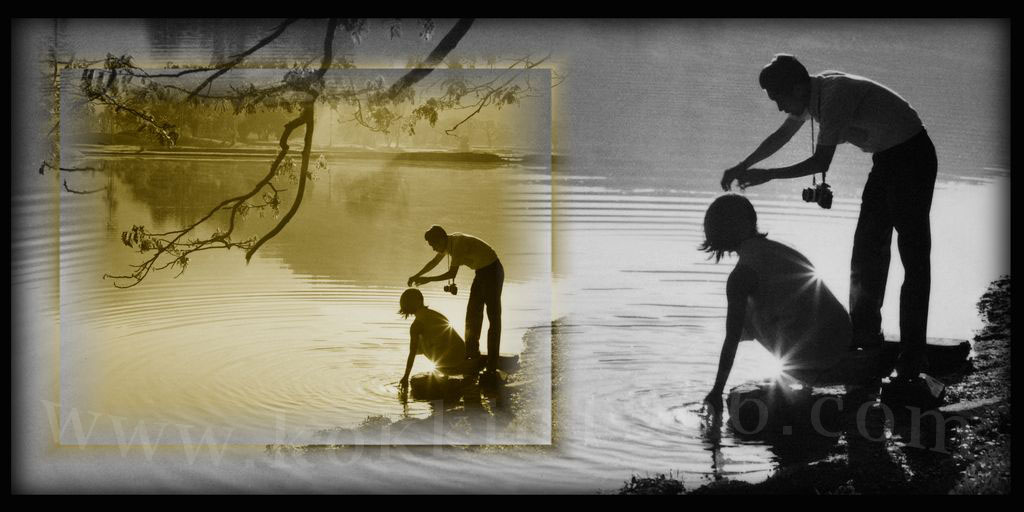 Back Tracking The Journey Of A Photographer : Foo Kok Kin
If destiny is predetermined, then all the exposure and compromise that one encounters is also a predestined. Foo's father became a stroke victim he was only ten years old, resulting in him becoming the family's sole breadwinner. It was here Foo embarked on his first a step into photography.
Foo's father was a portrait painter since the 40s. He would always travel afar to collect photographs of people who wished to be painted - sometimes going as far as Pulau Pangkok. If there were no photographs, there was no business, so he started providing photography services.
Since the father suffered the stroke, the family survived on the meagre earnings of their mother doing handiwork for others. It was difficult to make ends meet, and Kok Kin's interest in photography wavered. However, as he made it to high school, he decided to join the school's photography club to learn the art, so that he could snap shots with his father's camera and earn extra income. Kok Kin began taking photography for friends and family of his schoolmates, with a roll of 120-film costing RM 0.60 during the 1950s.
So Kok Kin studied and took photos at the same time. His works won him praises and his business slowly expanded.
With the minimal basic skills he learned from his teacher at school, Kok Kin was determined to improve his photography even though information then was scarce.
He had no money to buy additional photography equipment, or build a darkroom, but he was undeterred. He manually developed his own negatives. One day, he was able to afford a small rental space in a coffee shop, where he began developing negatives. It was a modest set-up underneath the stairway of the shop, which had a black interior. All the processes were done manually.
Then, a 120-film consisted of 12 shots, and one could develop up to 4 rolls of negative at one go. He had a record of producing 8 rolls of development at one go.
Two years later, Kok Kin's father recovered and resumed his portrait painting. This time Kok Kin and his brother followed the father around Pulau Pangkok to take photographs. Then photography was not popular, so Kok Kin begun taking shots of the scenery and embarked on his creative interest in photography. He sent these shots as entries in numerous photography exhibitions, winning a silver award in an International Photography Salon in Singapore, and was interviewed by the Nanyang University (Singapore) on this feat. The visiting committees were stunned at the meagre set-up of his darkroom, and were moved by the determination of this young and talented photographer. They encouraged him, and Kok Kin continued to pursue photography with renewed fire and determination.
Spurred by the encouragement of customers, friends, colleagues and kin, Kok Kin set up KOK KIN PHOTO STUDIO in1966, which was officially launched by the then Education Minister Mr. Chang Choo Yun.
The same year, Kok Kin was rewarded with the Title of England Royal Photography (ARPS), a recognition given by photographer around the world. Kok Kin made the country proud being Malaysia's internationally acclaimed photographer.
Kok Kin's life closely traces the growing popularity of Photography in the late 60s.
符国建 回首來時路
如果说,人生在冥冥中注定了该去的方向,那一个人必在冥冥之中的牽引下妥协他的一生,展现他的一生。
符国建10岁那一年,正因为父亲中风导致半生不遂,不能再维持家计,就在这上天刻意的安排下,走入他的人生方位,开始了他的摄影生涯。
他的父亲从40年代起就替人画人像。每隔一段时日从怡保到邦咯岛上招收生意,拿照片回家作画,当时总碰到一个难题,当顾客没有照片时,生意就做不成了。
随着父亲病倒后,家的担子落在母亲身上,只靠母亲做手工微薄的薪水维持生活,日子过得贫苦,符国建为了协助看顾家庭也无心向学。
上了中学之后,他加入学校的摄影协会,他就在那个一卷120的底片才6角钱的50年代,用父亲的相机在学校内开始替人拍照。
一边念书,一边替人拍照赚钱。由于他拍的照片深获好评,因此许多同学或家长都邀请他去拍照,生意越做越好。
当时,学校的摄影老师只教一些基本的东西,要更深入一层唯有靠自己鑽研与摸索,在学习上遇到的种种困难并没有挫减符国建对摄影的欲望。
虽然没有机会建暗房,没有多余的钱买仪器,完全是用手冲洗的,依旧难不倒这个被摄影燃烧得熾热的年轻的心。
后来他向咖啡店租借楼梯低处狹小的空间,在四周用一块黑布围起来充当暗房,进行冲洗的工作。那个时候冲洗底片要用手拉,从1卷拉到4卷,经过一段时间的磨练后,最高纪录一次过可以冲洗8卷。(1卷120底片为12张)
两年后父亲的病好转,于是他与弟弟两人轮流随父亲到邦咯岛沿家挨戶招徠生意。
摄影在当时还是很冷门,符国建一边拍外景,一边搞艺术摄影,积极参加各项摄影比赛,后来他获得新加坡主办国际沙龙的银奖,新加坡南洋大学摄影协会的理事们还特地组团前来拜访。
见了符国建并要求参观他的暗房,没想到符国建这个"特别制造"的暗房却把他们吓着了,还非常感动,因为年轻人在这样艰难环境里还对艺术保持热诚的不多,符国建在他们的鼓励下更坚定了步履。
就这样受到各方面的鼓舞,亲戚朋友的支持,甚至顾客的鼓励下,"国建摄影"店于1966年开设,并由当时的教育部长朱运兴主持开幕礼。
同年,符国建考获了许多摄影者梦寐以求的英国皇家摄影荣銜 (ARPS) ,这个銜头对当时的摄影人来说是个绝对崇高的目标,自此奠定他的摄影界地位,成为马来西亚著名海内外摄影家。
摄影,在60年代末逐渐普遍起来,与符国建命定的一生紧紧相连。